"Now the serpent was more subtle than any beast of the field which the LORD God had made…"  –Genesis 3:1
Does your class use The Gospel Project?  Are you learning anything?  It obviously has a lesson to teach us but many have been asking The Sapulpa Messenger, what exactly is that lesson? Good Christians come to class eager to have the gaps in their Biblical knowledge filled in.  However, many of you have noticed that something is a little "off" with this material.   A handful of you had spotted the trouble quite easily but were labeled as complainers.  Most others have missed the subtle whisperings of a strange doctrine carefully woven in with our traditional views.  So what is it about The Gospel Project that has bristled the hair on the back of the necks of so many of our faithful watchmen?  To answer this question we should examine the people who were responsible for putting it together. See the organizational chart below: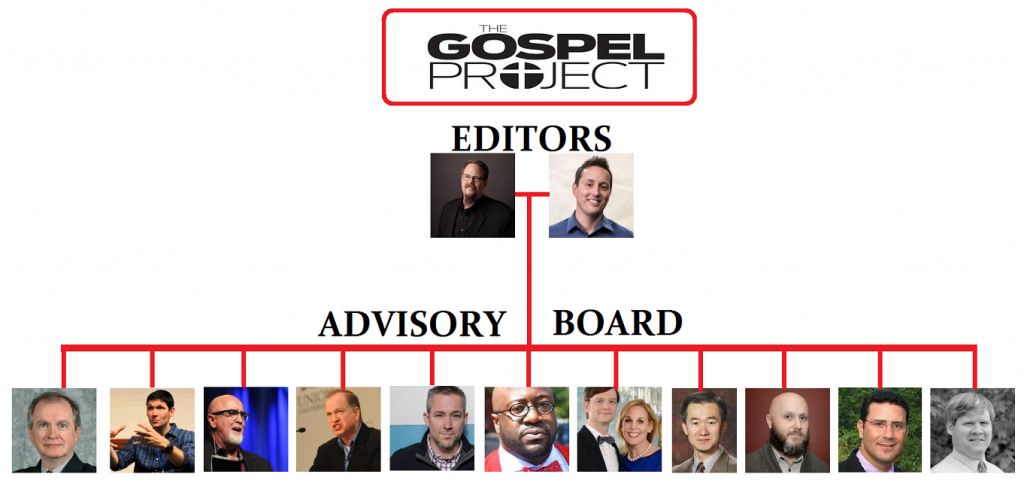 The Gospel Project is under the oversight of 2 editors and a board of 11 members as depicted above.  They are listed below with more detail.  Click where it says "CLICK HERE" next to each name to find out what they've been hiding.
---
The Two Gospel Project Editors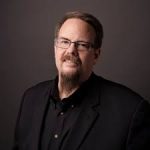 Ed Stetzer –General Editor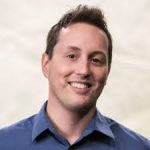 Trevin Wax –Managing Editor
---
What About The Gospel Project Advisory Board Members?
The 100% Calvinist editors are kind of a discouragement, maybe the Advisory Board Members will make up for the inevitable editorial bias.  Let's look at who we've got.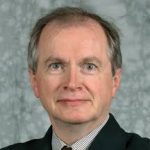 D. A. Carson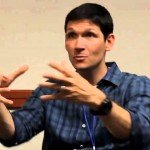 Matt Chandler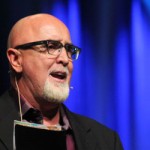 James MacDonald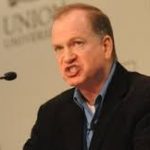 Daniel Akin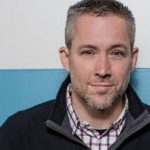 J D Greear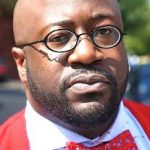 Eric Mason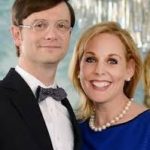 Kimberly Thornbury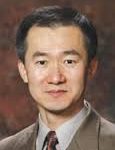 Jay Noh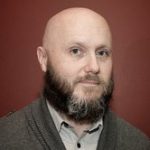 Joe Thorn

Juan Sanchez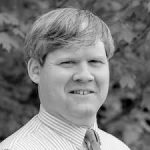 Collin Hansen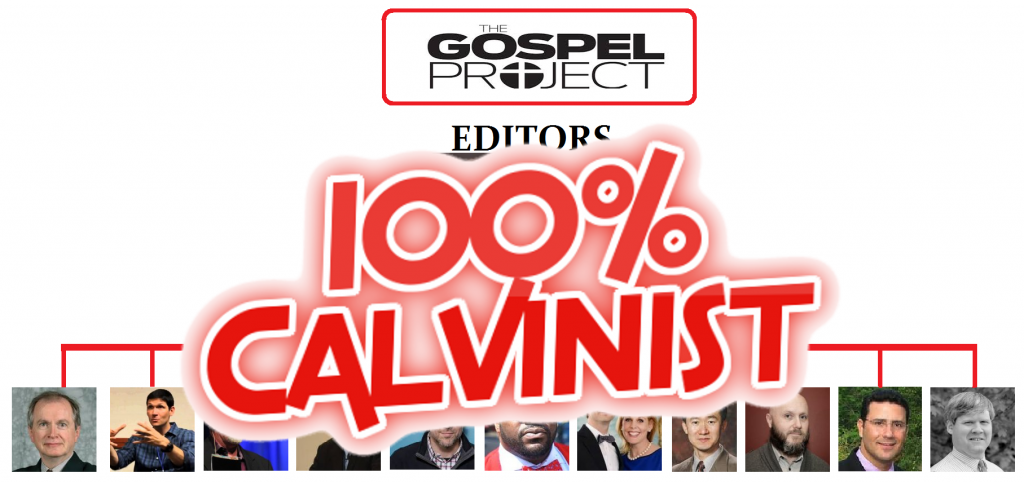 Total Calvinism: 100%
Plus 

2

 of the Board aren't even Southern Baptists!
Why would you expect a Calvinist Dream Team filled with the All-Stars of the Reformed movement to abandon their beliefs for The Gospel Project and not sneak in their pet theology?
The sum of editors and advisory board members of The Gospel Project is not only 100% Calvinist but it includes some of the most dangerous Calvinist propagandists of our day.  Through their  Acts29 network these people have planted Calvinist churches around the country including at least 12 within 100 miles of Tulsa.  Sadly, they have gutted and converted other churches as well.  They are all intertwined in various Calvinist groups, conferences, and events.  Like snakes in our Baptist garden they have written and taught subtle forms of their heinous theology with the intention of leading us and our children and grandchildren into their abominable system.  They are prolific writers who are masters in propagating their doctrine without using recognizable Calvinist terms.
Try asking one of these guys if they're a Calvinist and you will probably get a 15 page essay about God's sovereignty.  (Take JD Greear's page "Are You a Calvinist" for example. ) You most certainly will not get a direct answer to your question though and that is because they realize how unpopular it is to answer "yes."  They're banking on one thing:  Given enough time and enough trust, they can sprinkle in the right amount of Calvinism to infect your brain and make you comfortable with their terms.  Then it's simply a matter of putting all the pieces together in their deranged puzzle.
In light of all this, you should not be surprised to learn that The Gospel Project is steering students directly to the Calvinist treasure troves on the internet. For example if a student were to like something they read and want to learn more,  their Gospel Project will point them to an "additional resources" page.  Here is just a sampling of what you will find on The Gospel Project "Additional Resources" page (link here):
Sermon: J.D. Greer "Tyranny" 

–Calvinist

Sermon: Tom Schreiner "To Obey Is Better Than Sacrifice" 

–Calvinist

John Piper: "Strengthen Each Other's Hands in God"  

–Calvinist and non Southern Baptist

Sermon: David Platt: "The Promise of a Kingdom" 

–Calvinist

Sermon: Eric Mason: "Characteristics of a Deeply Repentant Man, Part 1" 

–Calvinist

Sermon:  Gary Inrig: "A Strong Beginning" 

–Calvinist

Sermon: Alistair Begg: "The Source of Wisdom" 

–Calvinist

Sermon:  Tim Keller: "If God Is Good"  

–Calvinist

Juan Sanchez: "The Psalms (Overview)" 

–Calvinist
Surprise!  The only sermons made available by The Gospel Project for students to  "dig deeper" are exclusively Calvinist with maybe one or two exceptions.  If they like what they hear they are directed further down the rabbit hole.  For example, the John Piper sermon linked in The Gospel Project is on his Desiring God website.  This puts students one click away from the largest repository of Calvinist material ever assembled and marketed for consumption.  Think we are making a big deal out of a couple of links and sensationalizing something?  Check out The Gospel Project "additional resources" page with your own eyes here.  Oh and by the way, those sermons listed above are just the ones they have listed for the Summer of 2016.   There is way more than we care to list here going back years.
Quite clearly, The Gospel Project is not an innocent attempt at rebooting Southern Baptist Sunday school curriculum.  There is a definite agenda behind it and some paid leaders at the Church at Sapulpa have been informed but for some reason have taken a stand for The Gospel Project.  What would it take to switch to another non-biased Southern Baptist curriculum?  Do we need to hire another full time minister to find a solution for us?
Conclusion
When an opponent declares, "I will not come over to your side," I calmly say, "Your child belongs to us already. What are you? You will pass on.  –Adolph Hitler
Some will never buy into this bad theology.  Maybe that's you.  Maybe you've studied enough to know the code words to watch out for, "Reformed", "Doctrines of Grace", "Total Depravity", etc… But what about everyone else?  This is being used in the nursery, with the children, and with youth.  Many of these kids will not be taught anything other than The Gospel Project their entire Christian life.  What chance do they have?  As shown, the students that really take the time to get into the material are rewarded with Calvinist sermons and lead further and further from the truth.  So don't be surprised when you look around and discover a generation whose faith is built on the TULIP but they got there without ever hearing the label "Calvinism."  We know what they're doing.  The evidence is undeniable.  The First Baptist Church of Sapulpa has refused to abandon this material in spite of complaints for 2 years.  But why?
Are we so hell-bent  on self destruction that we have no preference as to the method that gets us there?  While the church at Sapulpa plays games and tinkers with current trends like contracts, elder rule, and church discipline the core of the gospel itself is being eroded in our classes.  We need to turn from the follies of the inexperienced and the youthful desire to always try something new.  We need to embrace our heritage and act like Baptists once again.  Perhaps it's time for the grownups to take charge.
---